Drones are for leisure. Recreational drones can not only experience the fun of driving, but also enjoy the unique top-down shots in the sky. However, when drones are used for espionage, noise harassment tools, or even weapons, we must have policies in place to stop drone activity. The UAV Jammer Blocker SkyfendHunter AFA100 is a great tool.
How to counter the drone threat?
To catch drones, the police and military have conducted different procedures and experiments, such as some attempts using eagles and lasers. But the most effective way to stop the drone is to block the radio frequency, intercept the communication signal, and make the drone land or return.
Can you block all drone signals?
Jamming specifically refers to intentionally using a transmission-blocking signal to disrupt communications between a drone and the pilot.
There are various types of drones, but the communication frequency bands of drones are almost the same. The communication frequency bands of normal drones are usually 2.4Ghz and 5.8Ghz, and the communication frequency bands of FPV racing drones are usually 433Mhz and 900Mhz. UAV Jammer Blocker SkyfendHunter AFA100 can cover all drones at 400Mhz-6Ghz, and can block and block all drone signals.
Can drone jammers block GPS signals?
The UAV jammer blocks the radio signal to make the drone lose contact with the remote control, and the UAV blocks the GPS signal to make the drone lose its position, and the driver loses the drone position. At this time, the drone may be lost. There is an act of forced landing or return.
SkyfendHunter AFA100 is a full-band UAV Jammer Blocker, which can not only fight against 400Mhz-6Ghz drone communication signals, but also against the GNSS system of UAVs.
Is it legal to block drone signals?
Drone UAV Jammer Blocker is usually used for large events, national security areas, military security, drone jammers are illegal in most countries without proper government authorization. The use of drone jammers can interfere with authorized communications and pose a threat to public safety, which is why they are regulated.
For individuals, please do not buy drone jammer signal Blocker privately, so as not to cause unnecessary trouble.
Not just drone jammers, but other phone jammers, GPS interceptors, radio frequency jammers, Wi-Fi jammers, etc. Their interference with radio signals also hides potential threats.
Contact Us For Drone Signal Jammer Skyfend AFA100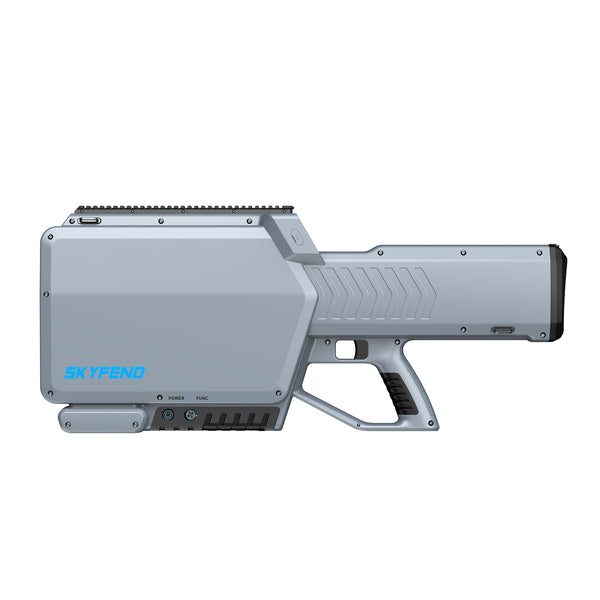 Skyfend Hunter AFA100 Anti-drone Jammer
All-in-One Detection and Jamming
3,000m Jamming Range
400MHz-6GHz Full-Bnad Coverage
Equipped With 3.5-Inch Touchscreen
Assisted Orientation
Intelligent Jamming
User Logs
Firmware Upgrades
View Skyfend AFA100