The Autel EVO Nano drone has become the new darling of the drone market, dominating consumer drones with advantages such as foldable, no registration required, three-way obstacle avoidance, and a 4k camera. Autel EVO Nano can fly for 28 minutes per flight, so how do you maintain and store your EVO Nano battery for EVO Nano Series?
The EVO Nano intelligent flight battery adopts Li-Po 2S, the battery capacity is 2250mAh, the maximum charging voltage is 8.8V, and a single battery can be charged for 90 minutes. You can charge the battery of the drone Autel EVO Nano using a data cable, or you can use the battery hub to charge the EVO Nano battery.
Details can be found in the following articles: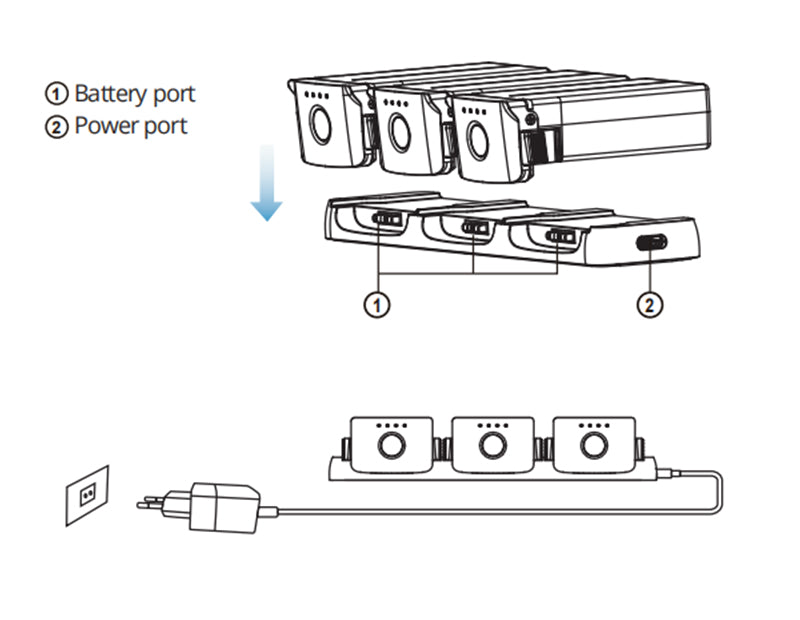 How To Charge the EVO Nano Series Drone Battery
How Do I Maintain My Autel EVO Nano Battery?
Aircraft Battery EVO Nano is a rechargeable 2250mAh power Lipo-2s battery designed specifically for EVO Nano drones. Proper storage of your Autel EVO Nano battery requires the following points:
Charge unused batteries once a month.
Do not leave the battery in a low-power discharge condition for an extended period of time.
Store the battery in a dry, well-ventilated place at room temperature.
After completing the flight, charge the battery to the storage level.
Stop using the drone battery once it swells.
How Do I Store My Autel EVO Nano Battery?
The ideal temperature for storing lithium batteries is between 5 °C and 20 °C (41 °F and 68 °F).
Lithium-ion batteries are maintained at about 50% relative humidity.
It is a protection for lithium-ion batteries in a dry and refrigerated state.
Lithium-ion batteries should not be stored fully charged or fully discharged.
Do not store in direct sunlight or near sharp objects, moisture or metal.
Do not expose your battery to extreme conditions.
Store the battery in a fireproof container.
After the drone has finished flying, remove the EVO Nano battery.
Keep the storage area free of any flammable, combustible materials and liquids.
Recommended related articles:
Autel Robotics EVO II Sries Battery Usage and Maintenance Tips

Basics Of The EVO Battery and Charger

EVO 2 Battery Storing 5 Ways You Might Be Wrong