The best way to stop the operation of drones is to block, cut off, block the signal of the drone, and make the drone lose connection with the controller, so that the drone will no longer serve malicious purposes. In some areas, drones are used as spy cameras, noise harassment tools, and even weapons to damage the privacy of others and their property.
Why is jamming drone signals so useful?
The essence of drones receiving remote control signal instructions and making corresponding actions is that they rely on electromagnetic waves to communicate. Shielding the interference drone signal can cut off this connection, so that the drone can no longer receive instructions to complete the operation.
Drone signal jammers interfere with the drone pilot's signal commands and/or GPS signal, which allows the drone to fly "blindly" without the drone pilot being able to determine what state the drone is currently in.
Can I stop commercial drones?
While most commercial drones are immune to jamming, they will go into a pre-programmed hover or return-to-home mode after losing contact with the pilot. But for a highly disruptive drone jammer, the jamming signal is enough to make the drone lose connection, and in the C-UAS system obtain the right to take over the drone, and choose what to do with the drone.
Can I stop DIY drones and hack commercial drones?
The performance of DIY drones is not stable, and most DIY drones may experience severe collisions, explosions, impacts, etc. after being disturbed. When such a drone is intercepted, we cannot identify the exact make and model of the drone, nor do we know the drone's firmware and software. But it is absolutely possible to interfere with the signal of the drone, and the communication band of the drone is always the same.
Hacked Drones – Programmers may follow one of the safer procedures above, but it is also possible to program the drone maliciously. When jammed, it can be programmed to fly directly to the target, or to hover until the battery has remaining power before crashing, possibly flying in a different direction, with unpredictability and instability in the jamming process.
Drone jammer for long-range detection and directional jamming
When drones are flying from all directions, it is important to perceive the presence of drones in advance. Some advanced drone jammers can detect drones at a distance of 2km, for example, Skyfend AFA100. Skyfend AFA100DE jamming band can reach 400Mhz-6Ghz, and it can directional jam 2.4Ghz and 5.8Ghz drones, so that drones Return directly to fully prevent drone activities.
Contact Us For Drone Signal Jammer Skyfend AFA100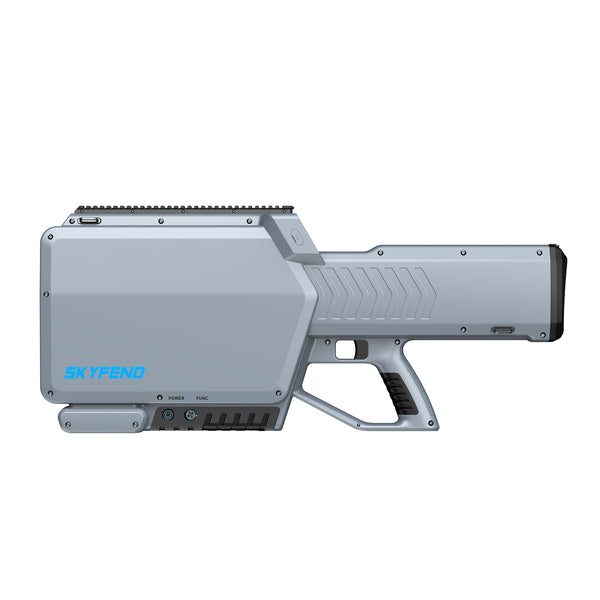 Skyfend Hunter AFA100 Anti-drone Jammer
All-in-One Detection and Jamming
3,000m Jamming Range
400MHz-6GHz Full-Bnad Coverage
Equipped With 3.5-Inch Touchscreen
Assisted Orientation
Intelligent Jamming
User Logs
Firmware Upgrades
View Skyfend AFA100