Skyfend AFA100 is a high-power drone radio frequency jammer integrated with detection and attack. It can effectively detect and interfere with drone radio frequency signals for a long time. Hidden danger.
Skyfend AFA100 RF jammer is an all-in-one design, the first one with a touch screen display, user-friendly interactive operation, can clearly view the drone's position, provide early warning information, and bring great convenience to the operator.
The Skyfend AFA100 RF Jammer comes with a 3.5-inch display, and there is a drone jammer APP for the control interface. In the drone jammer APP, users can also upload logs and perform operations such as network software upgrades.
The radio frequency jammer SkyfendHunter AFA100 is manufactured by Skyfend, and it is also equipped with the C2 counter drone software system and the drone jamming radar PAR100. When the radio frequency jammer SkyfendHunter AFA100 cooperates with the C2 counter drone software system, it will be able to support more limited anti-drone operations.
SkyFend C2 software enables the connection of the jammer AFA100, radar and sensors to create an intelligent and systematic C-UAS workflow. It analyzes threat levels and automatically generates strike tactics based on detected information, C2 software also provides strike and control guidance to eliminate invasive drone hazards.
At this time, the networked cooperation of the radio frequency jammer Skyfend AFA100 will be more intuitively displayed on the C2 software interface, which is better than the jamming behavior of on-site drone threat activities, so that the drone stays away or forced to land.
Contact Us For Drone Signal Jammer Skyfend AFA100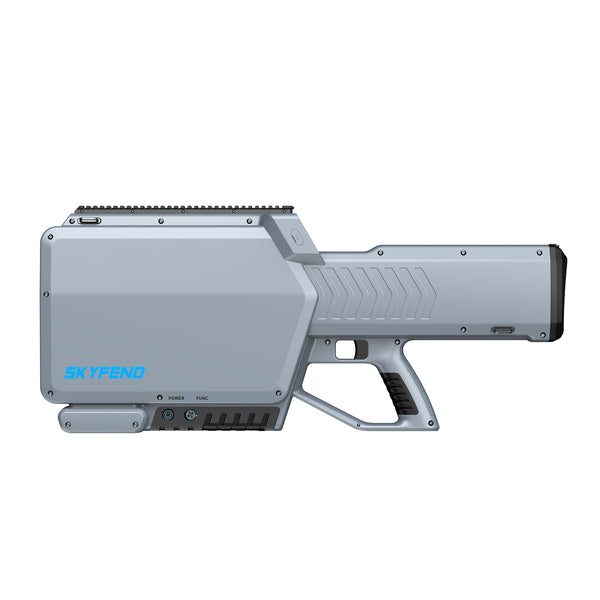 Skyfend Hunter AFA100 Anti-drone Jammer
All-in-One Detection and Jamming
3,000m Jamming Range
400MHz-6GHz Full-Bnad Coverage
Equipped With 3.5-Inch Touchscreen
Assisted Orientation
Intelligent Jamming
User Logs
Firmware Upgrades
View Skyfend AFA100