Skyfend AFA100 is the first anti-drone jammer that supports user log upload. The realization of user log upload means that it can better analyze the real-time situation of the drone jammer, solve user problems, and troubleshoot.
The uploading of user logs by the anti-drone jammer is the result of the research and development and innovation of the anti-drone jammer, the development and in-depth refinement of anti-drone technology. Professional engineers can upload user logs to achieve a comprehensive evaluation of the interference effect.
The main function of the anti-drone jammer is to interfere with the communication between the drone and the flight controller, which can realize positioning, tracking, monitoring and interception, etc. The user log will record the monitoring effect of each drone jammer AFA 100 And hit the effect to form a visual data result.
The user of the anti-drone jammer can obtain the frequency point and power mode of the anti-drone jammer through the log, so as to adjust and control the jamming process in time to ensure the stability and accuracy of the drone jamming operability.
Another great advantage of the user log is that once an error occurs, whether it is caused by the jammer itself or affected by the external environment, professional after-sales engineers can analyze the feedback in time based on the user log in the first place, so as to quickly solve the problem.
In short, Skyfend AFA100 is currently the only drone jammer that can upload user logs. The anti-drone jammer integrates surveillance and combat, and has a powerful real-time environmental monitoring function to ensure the stability and security of drone jamming operations.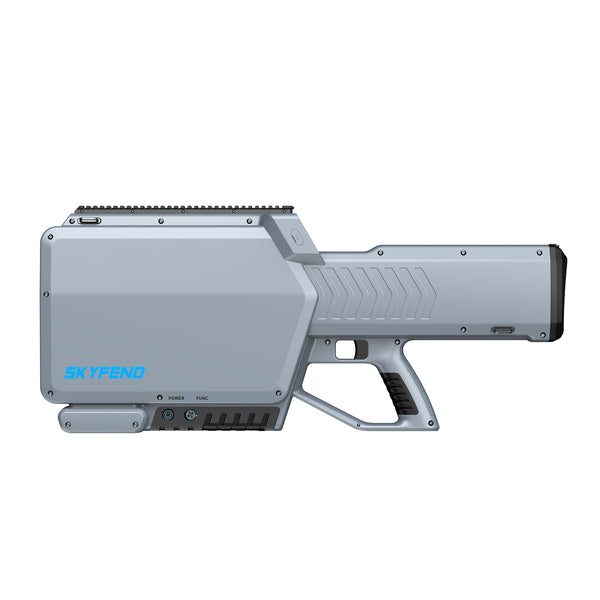 Skyfend Hunter AFA100 Anti-drone Jammer
All-in-One Detection and Jamming
3,000m Jamming Range
400MHz-6GHz Full-Bnad Coverage
Equipped With 3.5-Inch Touchscreen
Assisted Orientation
Intelligent Jamming
User Logs
Firmware Upgrades
View Skyfend AFA100