Autel Robotics EVO II Pro V3 Camera Drone Rugged Bundle
Autel Robotics EVO II Pro V3 Camera Drone Rugged Bundle
In Stock - Ships within 12 hrs
6.4" Smart Controller SE
15KM Image Transmission
Moonlight Algorithm 2.0
SkyLink 2.0
12-bit A-Log
360° Obstacle Avoidance
Dynamic Track 2.1
40 Mins Flight Time
Overview
SPECS
Comparison
In the box
Videos
Downloads
Autel Robotics EVO II Pro V3

Autel Robotics EVO II Pro V3 comes with Sony's new 20 megapixel 1 inch CMOS image sensor, the EVO II Pro V3 supports up to 6K video resolution with greater dynamic range, stronger noise suppression, higher frame rates. The lens's adjustable aperture range of f2.8 to f11 and a maximum ISO of 44000 enables the photographer to enhance their control and creative freedom.[Autel EVO II Pro V3 drone returns to home automatically without GPS signal at high altitude.]

Autel EVO II Pro 6K Camera

Succeed in night photography with EVO II Pro V3's 6K 1" CMOS and Autel Robotics' Moonlight Algorithm 2.0.

1″ CMOS Sensor & F/2.8-F/11 Adjustable Aperture

Autel Robotics EVO II Pro V3 6K drone camera with 1-inch sensor captures incredibly smooth 6K Ultra HD video and 20MP photos. And An adjustable aperture from f/2.8 to f/11 giving you wide-ranging adjustment over how much light gets into the camera.

As for resolution, the 6K camera can achieve up to 5472 x 3648 in still and 6K/ 30fps, 4K/ 60fps in video. Also with a bit rate of up to 120 Mbps.

1" CMOS

Imaging Sensor

20MP

Photos Resolution

6K/30fps

HDR Video

For the ultimate in picture quality, the EVO II Pro V3 pairs the brilliance of 4K clarity with the brightness, colour and detail of HDR. Previously hidden areas of dark shadow and sunlight are now full of clarity and details.

6K Hyper-lapse photography and More Shooting Modes

The EVO II Pro V3 camera drone support a variety of shooting modes, including Single-shot; Burst shooting; Auto exposure bracketing (AEB); Time-lapse (JPEG/RAW format); High-dynamic-range (HDR) imaging; HyperLight; Long exposure

Post-Production Flexibility with 12-bit DNG

The EVO II Pro V3 can take 12-bit DNG photos and is capable of recording up to 68.6 billion colors with 64 times the color rendering power of 10-bit, allowing greater flexibility in post-production.

Hyper-Lapse Photography in 6K

You can enjoy your favorite moments at any time, free from post-processing as 6K mobile time-lapse as video can be exported right after recording, and JPEG/RAW format are also supported.

Post-Production Flexibility with 12-bit DNG

The EVO II Pro V3 can take 12-bit DNG photos and is capable of recording up to 68.6 billion colors with 64 times the color rendering power of 10-bit, allowing greater flexibility in post-production.

Hyper-Lapse Photography in 6K

You can enjoy your favorite moments at any time, free from post-processing as 6K mobile time-lapse as video can be exported right after recording, and JPEG/RAW format are also supported.

Autel SkyLink 2.0 Video Transmission

SkyLink 2.0 is built into the EVO II V3 chipset, expanding the possibilities for your most critical workflows.

9+ Miles

Do more because you can fly further away.

QHD

Incredible video resolution within a mile, meeting most common use cases.

2.4GHz / 5.8GHz / 900MHz

Supports tri-band communication with automatic frequency hopping for maximum anti-interference capabilities.

* 900MHz is only applicable for FCC countries.

9+ Miles

Do more because you can fly further away.

QHD

Incredible video resolution within a mile, meeting most common use cases.

2.4GHz / 5.8GHz / 900MHz

Supports tri-band communication with automatic frequency hopping for maximum anti-interference capabilities.

* 900MHz is only applicable for FCC countries.

Autel EVO II Series Dones is one aircraft with three camera options. All cameras for Evo II can be purchased separately and are interchangeable!

EVO II - AI Enhanced Dynamic Track

EVO II Pro V3 can model location and speed of targets simultaneously, predict their trajectory accurately, avoiding obstacles during flight, and track them continuously while identifying up to 64 objects at the same time. The function can track the subject in three modes: behind, side-by-side, or fixed position.

Autel EVO Nano Drone Dynamic Track 2.1

360° Obstacle Avoidance

EVO 2 Pro V3 Drone's front, rear, left, right, top, and bottom binocular vision sensing systems use image data to calculate the distance between the aircraft and potential obstacles. Begin detecting potential hazards at up to 30m away and let EVO II accurately control the speed of the drone to avoid a collision.

Multiple Intelligent Flight Modes

Autel EVO II Drone supports multiple smart Flight Modes includes Dynamic Track, Parallel Track, Tripod Track, Viewpoint, Orbit, Gesture control, VR Flight, Waypoint and more.

Failsafe & Automatically Return Home

EVO 2 Pro V3 will return home automatically when Low Aircraft Battery Level and Communication Lost. Additionally, EVO 2's bottom binocular vision camera to create a density depth map. Then, it calculates the depth map's flatness and angles to ensure an accurate and safe landing.

40 Minutes & 5.5 Miles HD Transmission

Autel EVO 2 Pro V3 comes standard with a 7100mAh rechargeable battery. Providing up to 40min of flight time in forward motion to up to 9km (5.5miles) away and 35min at a hover. And top speed up to 45MPH, additionally There is no geofencing or cellular service restrictions on any of EVO II.

Autel Smart Controller SE

Smart Controller SE comes with a 6.4-inch OLED touch screen and latest gen 8-core processor for HD image transmission. SkyLink 2.0 Transmission technology guarantees long-distance operations from up to 15km away and enhances anti-interference abilities with triple band frequency hopping. The customized Android system allows for additional flexibility with 3rd party Apps and an IP43 rating ensures all weather performance.

| | | | | |
| --- | --- | --- | --- | --- |
| 6.4-Inch OLED Screen | 15km Transmission Range | Removable Battery | 3rd Party Apps | -10℃ to 40℃ Operating Temperature |

| | | | | |
| --- | --- | --- | --- | --- |
| 6.4-Inch OLED Screen | 15km Transmission Range | Removable Battery | 3rd Party Apps | -10℃ to 40℃ Operating Temperature |

Live Deck 2: Stream Anywhere

EVO II Pro V3 supports multi-port HDMI real-time output to meet the requirements of projection monitoring and live streaming with Live Deck 2.


1080P/60FPS Video
Stream

Three Auto-Switch
Bands



Transmission Range




5-Hour Battery Life




IP43 Resistance


1080P/60FPS Video
Stream

Three Auto-Switch
Bands



Transmission Range




5-Hour Battery Life




IP43 Resistance

Camera

Sensor
1" CMOS
Effective Pixels: 20 MP
Performance temperature: -10~60°C
Lens
FOV: 82°
35mm Format Equivalent: 28.6 mm @ f/2.8
Aperture: f/2.8–f/11
Shooting Range: 1 m to ∞
ISO Range
Video: 100~3200 (Auto)
Video: 100~6400 (Manual)
Photo: 100~3200 (Auto)
Photo: 100~12800 (Manual)
Shutter Speed
Electronic Shutter: 8 ~ 1/8000s
Digital Zoom
1 ~ 8x (Max. 3x lossless zoom)
Still Image Resolution
5472x3648 (3:2)
5472x3076 (16:9)
3840x2160 (16:9)
Still Image Format
JPEG / DNG (RAW)
Still Photography Modes
Single Shot
Burst shooting: 3/5 frames
Automatic Exposure Bracketing (AEB):
3/5 bracketed frames at 0.7 EV Bias
Timelapse:
   JPG: 2s/5s/7s/10s/20s/30s/60s
   DNG: 5s/7s/10s/20s/30s/60s
HyperLight: support (under 4K JPEG format)
Long Exposure: Max 8s
HDR imaging: (under 4K JPEG)
Video Resolution
6K 5472x3076 p30/p25/p24
5K 4800x2700 p60/p50/p48/p30/p25/p24
4K 3840x2160 p60/p50/p48/p30/p25/p24
2.7K 2720x1528 p120/p60/p50/p48/p30/p25/p24
1080P 1920x1080 p120/p60/p50/p48/p30/p25/p24
Video Format
MOV / MP4
Codecs
H.264 / H.265
Max Video Bitrate
120Mbps

Gimbal

Weight
0.23 lbs (107g)
Mechanical Range
Pitch: -135~45°
Roll: -45~45°
Yaw: ±100°
Controllable Range
Pitch: -90~0°
Yaw: -90~90°

Stabilization
3-Axis (Tilt, Roll, Pan)
Max Control Speed (Tilt)
300°/s
Angular Vibration Range
±0.005°

Aircraft

Takeoff Weight
2.6 lbs (1191 g)
Dimensions
Folded: 8.98 x 5.24 x 4.33 in (L x W x H)
(228 x 133 x 110 mm)
Unfolded: 16.69 x 13.94 x 4.33 in (L x W x H)
(424 x 354 x 110 mm)
Diagonal Distance
15.63 in (397 mm)
Max Ascent Speed
Standard mode: 11.18 mph (5 m/s)
Ludicrous mode: 17.89 mph (8 m/s)

Max Descent Speed
Standard mode: 6.71 mph (3 m/s)
Ludicrous mode: 8.94 mph (4 m/s)
Max Speed (near sea level, no wind)
Standard mode: 33.55 mph (15 m/s)
Ludicrous mode: 44.73 mph (20 m/s)
Max Service Ceiling Above Sea Level
22,965 ft (7000 m)
Max Flight Time (no wind)
40 minutes
Max Hovering Time (no wind)
35 minutes
Max Flight Distance (no wind)
15.53 miles (25 km)
Max Wind Resistance
Force 8 wind
Max Tilt Angle
Standard mode: 28°
Ludicrous mode: 33°
Max Angular Velocity
120°/second
Operating Temperature Range
14°F to 104°F (-10°C to 40°C)
Transmission Power (EIRP)

2.4~2.4835GHz
FCC/ISED: ≤27 dBm
SRRC/CE/MIC/RCM:≤20dBm

GNSS
GPS/GLONASS/VIO/ATTI
Hovering Accuracy Range
Vertical:
± 0.78 in (when vision positioning is active)
± 7.87 in (with GPS positioning)
Horizontal:
± 0.78 in (when vision positioning is active)
± 3.28 ft (with GPS positioning)

Internal Storage
8 GB
SD Storage
Standard: 32 GB
Max Micro SD Card Supported: 256 GB

Sensing System (Obstacle Avoidance)

Sensing System
Omnidirectional Obstacle Sensing
Forward
Precision Measurement Range: 0.5-20 m
Detectable Range: 0.5-40m
Effective Sensing Speed: <15m/s
FOV: Horizontal: 60°, Vertical: 80°
Backward
Precision Measurement Range: 0.5-16 m
Detectable Range: 0.5-32m
Effective Sensing Speed: <12m/s
FOV: Horizontal: 60°, Vertical: 80°
Upward
Precision Measurement Range: 0.5-12 m
Detectable Range: 0.5-24m
Effective Sensing Speed: <6m/s
FOV: Horizontal: 60°, Vertical: 50°
Downward
Precision Measurement Range: 0.5-11 m
Detectable Range: 0.5-22m
Effective Sensing Speed: <6m/s
FOV: Horizontal: 90°, Vertical: 70°
Sides
Precision Measurement Range: 0.5-12 m
Detectable Range: 0.5-24m
Effective Sensing Speed: <10m/s
FOV: Horizontal: 60°, Vertical: 50°
Operating Environment
Forward, Backward, Upward and Sides: Surface with clear pattern and adequate lighting (lux > 20)
Downward: Surface with clear pattern and adequate lighting (lux > 20)
Detects diffuse reflective surfaces (>20%) (walls, trees, people, etc.)

Remote Controller and Transmission

Operating Frequency

902-928MHz (FCC Only)
2.400-2.4835GHz
5.725-5.850GHz (non-Japan)
5.650-5.755GHz (Japan Only)

Max Transmission Distance
FCC: 15 km
CE: 8 km
Operating Temperature Range
14°F to 104°F (-10°C to 40°C)
Transmission Power (EIRP)

FCC:≤33dBm
CE:≤20dBm@2.4G,≤14dBm@5.8G
SRRC:≤20dBm@2.4G,≤33dBm@5.8G/5.7G

Real-Time Transmission Quality
2340x1080 60fps
Max Bitrate of Real-time Transmission
40Mbps
Remote Controller Battery
1900mAh
Operating Current/Voltage
1.7A @ 3.7V
Charging Temperature Range
32°F to 104°F (0 to 40°C)
Supported USB Port Types
Lightning, Micro USB (Type-B), USB-C
Operating Hours
~2 hours (Max. Brightness)
~4 hours (50% Brightness)
OLED Brightness
800 nit
Charging time
90 minutes
Internal Storage
ROM 128GB + expandable storage via micro-SD card

Battery

| | |
| --- | --- |
| Capacity | 7100 mAh |
| Battery Type | LiPo 3S |
| Battery Energy | 82 Wh |
| Voltage | 11.55 V |
| Max Charging Voltage | 13.2 V |
| Charging Temperature Range | 41°F to 104°F (5°C to 40°C) |
| Max Charging Power | 92 W |
| Net Weight | 0.81 lbs (365g) |

Remote Controller
Max Transmission Distance

FCC: 5.59 miles (9 km)
CE: 3.10 miles (5 km)

FCC: 9.3 miles (15 km)
CE: 5 miles (8 km)

Weight
0.82 lbs (370g)
1.36 lbs (617g)
Screen Size
3.26-inch
6.4-inch
Display screen
854*480 30fps
2340x1080 60fps
OLED Brightness
330 nits
800 nits
Touch Screen
/
10-point multi-touch
Battery
5000mAh
1900mAh
Internal Storage
/
ROM 128GB + expandable storage via micro-SD card
Operating Time
3 hours
~2 hours (Max. Brightness) ~3 hours (50% Brightness)
Charging Time
90 minutes
90 minutes
640T Series Visual Camera
0.5" CMOS; 48MP effective pixels
0.8"(1/1.28") CMOS; 50MP effective pixels
Live Deck 2
not support
support

Remote Controller
Max Transmission Distance

FCC: 5.59 miles (9 km)
CE: 3.10 miles (5 km)

FCC: 9.3 miles (15 km)
CE: 5 miles (8 km)

Weight
0.82 lbs (370g)
1.36 lbs (617g)
Screen Size
3.26-inch
6.4-inch
Display screen
854*480 30fps
2340x1080 60fps
OLED Brightness
330 nits
800 nits
Touch Screen
/
10-point multi-touch
Battery
5000mAh
1900mAh
Internal Storage
/
ROM 128GB + expandable storage via micro-SD card
Operating Time
3 hours
~2 hours (Max. Brightness)
~3 hours (50% Brightness)
Charging Time
90 minutes
90 minutes
640T Series Visual Camera
0.5" CMOS; 48MP effective pixels
0.8"(1/1.28") CMOS; 50MP effective pixels
Live Deck 2
not support
support

Autel EVO II Pro V3 Rugged Bundle

Autel EVO II Hard Case

Autel EVO II Pro 6K: Review + Flight Footagee

Introducing: EVO 2 Series

Experience: Shot On EVO II Pro 6K Drone
Customer Reviews
01/25/2023
Thomas L.

United States
I am proud of my EVO2 V3
My drone is intelligent, powerful and beautiful. To me, he is my personal flying robot. I have been very carefully retraining myself with basic maneuvers. I intend to do my part to protect this drone.
01/25/2023
Bill B.

United States
EVO 2 V3 Love It!
Really exciting to fly especially with smart controller.
12/26/2022
Wael C.

Canada
The remote control battery keeps dying after 2 days … that's not supposed to happen… it dies completely to point it doesn't even turn on no more… I sent emails to autel who sold me the machine and they never responded… the smart controller is defective.. but overall the new version 3 is very amazing… just disappointed about the smart controller being defective and that no one responded to my emails
12/22/2022
T P.

United States
Such a solid drone..
Love the V1 and I am currently loving the V3 of the EVO PRO 2. It will take me a while to get the settings just right, but what a solid drone. I use it almost every day of the week and it is so durable. The smart controller is new to me and I love it.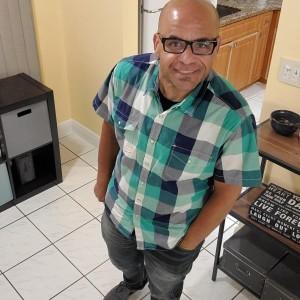 JE
11/27/2022
Jason E.
I Love the Evo II version 2. Its a Solid Drone
So I purchased the EVO II version 1 a little after it first came out a little more than 2 years ago! I've been amazed by this drone from day one! First, I like the color, Gray drones are hard to see 400 feet away on bright sunny days, you'd think it would be easy to spot where the drone is when you are the one flying it, but when you flying drones you look down to the controller so much when you pop your head back up can be easy for your to misplace where it was last seen. I'm not saying the evo is worlds ahead in this category, surprisingly the bright orange can be hard to find at times as well, but it is always easier finding my Evo than it is my DJI drones. 2nd thing is the sturdiness of this drone, it was build strong and solid!! you can really feel it when you pick up the drone. it is surprisingly heavier than you would think it is and the legs are attached really well. I actually hit a tree branch when i first got it a couple years ago and it crashed to the ground probably from a height of about 40 ft while it was flying at about 11 MPH and i thought it was a toast. it fell onto the ground not grass but an open patch of dirt and one of the propellers was busted (the actual propeller not the motor). It also had and still has a crack on the top about 2" diagonal. If you were looking down on it from the top. it would be right on top of the area that the gymbalt would bolt to and other than dirt that was it. I replaced the propeller and super glued the crack on the top (mostly to keep dirt bugs and moisture out of the gimbal area. and it started right back up and has been flying accident free for more than 2 years now!! so yea, it's pretty sturdy in my book and you will really feel difference when you pick it up. Now i'm sure I was lucky with the accident and that all it has to do is hit the right way and the whole drone could have been a loss, but i still think it gets points for sturdiness when it basically survived a small crash. speaking of the crash, even though it turned on and didn't give me any error messages i was worried about flying it because of the crash, you know all it takes is one little circuit to short or something and this thing can become a lethal object plummeting from the sky. so being the overly cautious nervous nelly that i am I called the customer service desk at autel. Got a person right away, and they were super nice, listed to my whole problem and was very quick to help me. So they had me download an app from their website, then hook my EVO up to my computer and turn it on, they were able to run a diagnostic test right there in real time while i was talking to them on the phone. He went over the results and said everything was working fine and there were no problems that they could see. I thought it was really cool that they evaluated my drone right there over the computer, i also thought it was super nice of him to do that and give me a little peace of mind. It didn't cost anything and he really was really super helpful. He also asked me if i had any questions about flying it, and that he would be happy to go over anything with me!!! I can't tell you how impressed i was with the customer service and that is a huge factor, or should be when deciding on a drone, Some companies you can never get a person on the phone and when you do it seams like there only goal is to see how fast they can get off the phone with youi. For me that wasn't the case this customer services was pretty impressive. Lastly the camera, my story is a little different because I purchased the evo II version 1 the standard 8k camera version. It turned out to be such a solid drone that I really didn't feel the need to go any further. My pictures were good compared to my first drone so i was very happy and content with this drone, and was looking forward to when the evo 3 was coming out because i already had my sights on it! However, since you can buy the different cameras, on all the evo 2 drones and swap them, i went ahead and purchased the 6K Pro camera model about a year ago. So technically I have an EVO II with a Pro camera Version 2, because i purchased it right when they stopped making or selling the version 1 cameras. thats been about a year and I've been nothing but happy with it the Pictures have been incredible with this upgraded camera. and it was super easy to pop into the drone. So hopefully since i continue to have a sturdy drone that i have really gotten used to flying over the years hopefully i'll be able to upgrade to the version 3 camera and be set!! I'm hoping that is still a possibility i have to call them and confirm so if i'm able to I'll let you all know and update this post. So I hope this review helped, the drone is solid flys great has tons of options when flying (I didn't get into sorry) and you won't be sorry. but has follow me, 360 obstacle avoidance, waypoints, points of interest, Hyperlapse, and the list goes on. I purchased the mavic 3 (look at the first comment!
It's our honor and we are very happy to get your high evaluation! autelpilot.com
11/25/2022
Daniel B.

United States
First Flight
Hello, I received the EVO II V3 a few days ago and awaited a day clear enough for testing. I have a V2 model as well to test a mod as well. Today, I tested both. The V3 performed all required flight checks ok. I noticed a wobble during takeoff. I will check blade balance later. During flight, I tried going full speed forward about 150 feet ASL. Forward spreed slowed without alarm or obstacle and then continued to speed and repeat. I will look up if anyone else has this issue. Landed without problem still wobbling. Test complete. I am happy with my Evo II V2. The V3 needs some attention, but works well enough for the Geomapping that I do.