The drone jamming gun is a device used to jam and interfere with drone signals, and the anti-drone gun is an efficient UAS countermeasure, designed for two-handed operation and long-range strikes, and can be used to protect security-sensitive areas , hospitals, airports, major events, government buildings and other places.
Different drone jamming guns have inconsistent interception frequency bands, which makes it difficult to buy drone jammers. We made a drone jamming guns purchase guide to help people in need .
What should you look for in drone jamming guns?
Frequency Range: Different types of drones use different frequencies to communicate, so it is important to choose a jammer with the correct frequency range. Typically, jammers should cover all legal drone frequencies and can cover single or multiple bands.
Power: The greater the power of the jammer, the farther the effective range will be. But at the same time, please make sure that the jammer you choose complies with relevant regulations. High-power jammers cannot be used near some places, so as not to cause urban traffic and communication paralysis.
Anti-interference ability: During the operation of the jammer, it may encounter interference signals emitted by other wireless devices. The stronger the anti-interference ability of the jammer, the better the performance and stability can be maintained.
Battery life: The battery life of jamming guns is a very important factor, especially for users who need to be mobile. Therefore, choosing jamming guns with longer battery life can improve productivity.
Portability and Simplicity: Choose portable jamming guns to move them to different places more conveniently. At the same time, the control equipment and software that interfere with the guns should also be easy to use, and the friendliness of user interaction will help reduce the difficulty of learning for users.
Cost: The price of drone jamming guns ranges from thousands to tens of thousands, while the cost of portable jammers can be as low as a few hundred dollars, which is related to the frequency band and performance of drone jammers, you need to base on your budget Choose a jamming gun that fits your needs.
Summarize
Choosing a drone jamming gun that suits you requires consideration of several factors, including frequency range, power, anti-jamming capabilities, battery life, portability, and cost. When shopping around for jamming guns, be sure to do your research and comparisons to make sure the device you choose will meet your needs.
Visit Skyfend Hunter AFA100: https://www.autelpilot.com/pages/skyfend-afa100-anti-drone-jammer
Contact us for Anti-drone Jammer Skyfend AFA100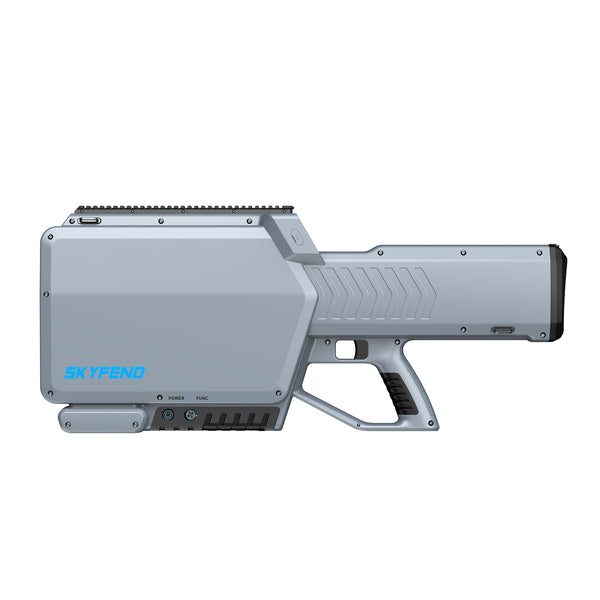 Skyfend Hunter AFA100 Anti-drone Jammer
All-in-One Detection and Jamming
3,000m Jamming Range
400MHz-6GHz Full-Bnad Coverage
Equipped With 3.5-Inch Touchscreen
Assisted Orientation
Intelligent Jamming
User Logs
Firmware Upgrades
View Skyfend AFA100