The Autel Enterprise App is built from the ground up for industrial applications and features a brand-new interface for simple, efficient operation.    Additional features and semi-autonomous modes maximize the EVO Max 4T's mission capability.
Autel Enterprise APP: MAX 4T Professional Drone Software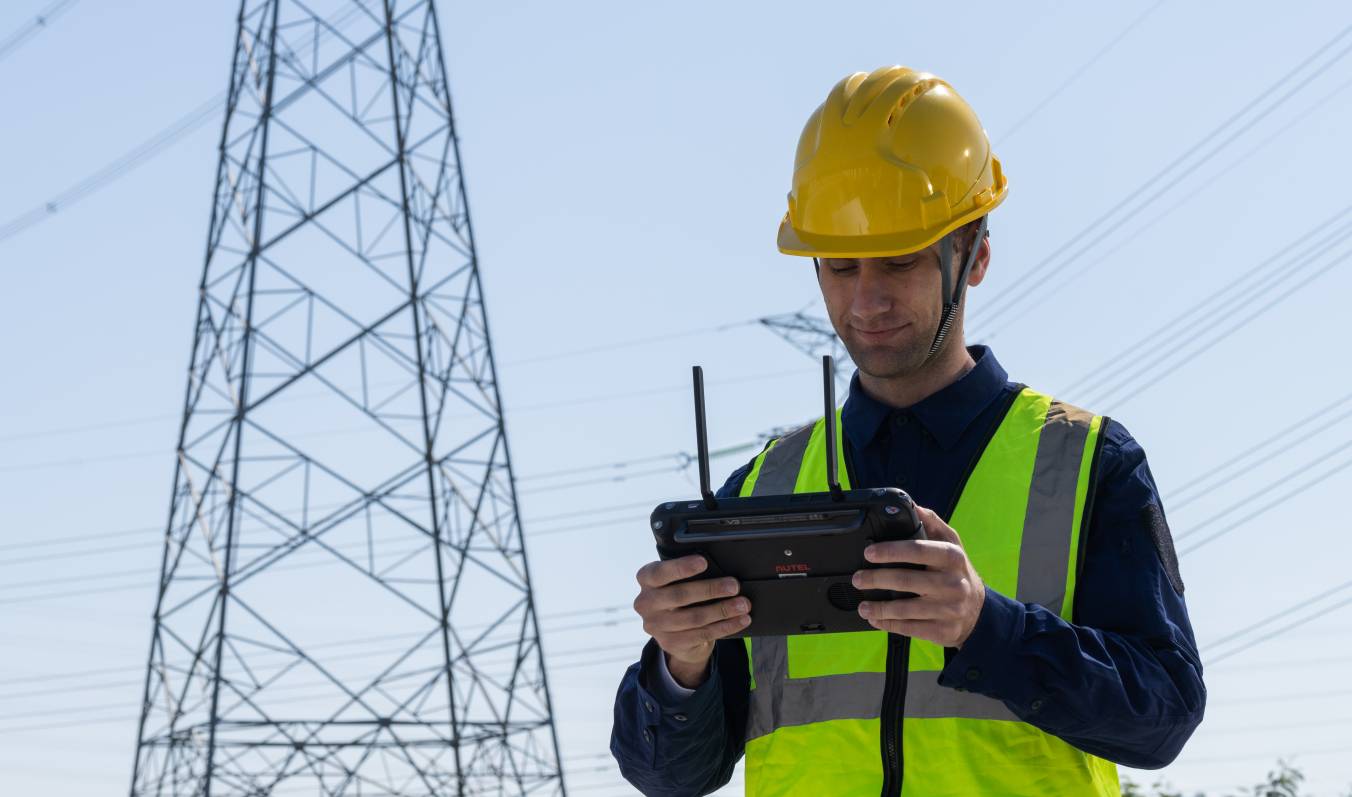 The EVO Max 4T, a new autonomous flying drone released by Autel Robotics, is a flagship drone in the industry that integrates wide-angle, telephoto, infrared and laser ranging, intelligent linkage between multiple sensors, and remote control picture transmission by Autel Enterprise App, a brand new UAV software.
Autel Enterprise Professional Grade Software
Autel Enterprise App is a flight mission software designed for industry applications, with a new interactive interface design, simple and efficient operation.
Autel Enterprise APP integrates intelligent and rich professional functions such as 3D airline, dot positioning, accurate reproduction, team collaboration, multi-machine collaboration, multi-channel playback, etc.
Autel Enterprise App also has a variety of mission modes, such as navigation point task, rectangular task, polygon task, tilt photography, spiral task, navigation belt task, imitation flight, map building and aerial photography.
* Note: The above UAV drone missions will be implemented as the UAV drone firmware update.
Autel MAX 4T drone users can import the photos taken into modeling software for 2D or 3D model reconstruction, giving full play to the industrial application value of the EVO Max 4T drone.
Autel UAV
Drone 

Aircraft Remote Control Software

Autel Sky App: Autel Nano series and Lite series special UAV software, which can carry out remote control flight control of UAV, also has the function of one-click film, video editing and music.

Autel Explorer App: Dedicated to Autel EVO I & EVO II series for drone remote control flight and drone mission planning, can be installed in the Autel intelligent remote control and the EVO I & EVO II UAV remote control.

Autel Enterprise App: Currently only available for Autel MAX 4T, and may be available for more enterprise drones in the future. Autel Enterprise App has more powerful UAV drone flight mission planning function, as a professional industry UAV drone application design app.