Autel Robotics EVO II Pro Rugged Bundle - 6k Camera Drone Hard Case Combo [V2]
Autel Robotics EVO II Pro Rugged Bundle - 6k Camera Drone Hard Case Combo [V2]
In Stock - Ships within 12 hrs
Overview
SPECS
In the box
Videos
Downloads
Autel EVO II Pro Rugged Bundle

Autel Robotics EVO II Pro 6K Drone Rugged Bundle contains drones and accessories in a military-grade hard case for easy transport and gives your gear ultimate protection. The precision-cut foam case stores and protects the EVO II, 3 spare batteries, controller, charging hub, spare props and charger.

Autel Robotics EVO II Pro

Autel EVO 2 Pro ultra-HD video camera done featured a 1-inch sensor with 6k 20MP resolution. Capture stunning detail not previously possible on an aerial platform of this size. An adjustable aperture from f/2.8 - f/11, HDR and intuitive camera controls make this the perfect choice for any aerial cinematographer or mapping pilot.

Autel EVO II Pro 6k Camera

1″ CMOS Sensor & f/2.8-f/11 Adjustable Aperture

Autel Robotics EVO II Pro 6K drone camera with 1-inch sensor captures incredibly smooth 6K Ultra HD video and 20MP photos. And An adjustable aperture from f/2.8 to f/11 giving you wide-ranging adjustment over how much light gets into the camera.

As for resolution, the 6K camera can achieve up to 5472 x 3648 in still and 6K/ 30fps, 4K/ 60fps in video. Also with a bit rate of up to 120 Mbps.

6K Hyper-lapse photography and More Shooting Modes

The EVO II Pro camera drone support a variety of shooting modes, including Single-shot; Burst shooting; Auto exposure bracketing (AEB); Time-lapse (JPEG/RAW format); High-dynamic-range (HDR) imaging; HyperLight; Long exposure

Capture the night time world

The EVO II Pro camera featured Hyper-light mode for shooting in low-light conditions with 2D and 3D noise reduction smoothing motion blur and reducing noise.

10-bit A-Log Color Recording

This mode allows for greater flexibility in post-production for the professional photographer 10-bit allows the EVO II Pro to record up to 1 billion colors. The EVO II Pro retains rich detail in shadows and highlights, allowing greater flexibility in post-production.

Connect Autel Live Deck to display live video from EVO II on any device

The live video from EVO 2 drone can be displayed on your remote controller or connect with Autel Live Deck to display on any device including computer, TV, Ipad via USB, HDMI, Ethernet, to meet the requirements of projection monitoring and live streaming.

Adjust field-of-view to any angle from 0° to 90° while flying

EVO II Pro Drone contains a high-precision 3-axis gimbal that keeps the camera steady while the aircraft is flying, ensuring image stability and clarity. Also, You can use the remote control's gimbal pitch dial to adjust the pitch axis to any angle from 0° to 90° at any time.

Autel EVO II Series Dones is one aircraft with three camera options. All cameras for Evo II can be purchased separately and are interchangeable!

EVO II - AI Enhanced Dynamic Track

EVO II Pro can model location and speed of targets simultaneously, predict their trajectory accurately, avoiding obstacles during flight, and track them continuously while identifying up to 64 objects at the same time. The function can track the subject in three modes: behind, side-by-side, or fixed position.

360° Obstacle Avoidance

EVO 2 Pro Drone's front, rear, left, right, top, and bottom binocular vision sensing systems use image data to calculate the distance between the aircraft and potential obstacles. Begin detecting potential hazards at up to 30m away and let EVO II accurately control the speed of the drone to avoid a collision.

Multiple Intelligent Flight Modes

Autel EVO II Drone supports multiple smart Flight Modes includes Dynamic Track, Parallel Track, Tripod Track, Viewpoint, Orbit, Gesture control, VR Flight, Waypoint and more

Failsafe & Automatically Return Home

EVO 2 Pro will return home automatically when Low Aircraft Battery Level and Communication Lost. Additionally, EVO 2's bottom binocular vision camera to create a density depth map. Then, it calculates the depth map's flatness and angles to ensure an accurate and safe landing.

40 Minutes & 5.5 Miles HD Transmission

Autel EVO 2 Pro comes standard with a 7100mAh rechargeable battery. Providing up to 40min of flight time in forward motion to up to 9km (5.5miles) away and 35min at a hover. And top speed up to 45MPH, additionally There is no geofencing or cellular service restrictions on any of EVO II.

Autel EVO 2 Pro Specs

Camera

Sensor
1" CMOS
Effective Pixels: 20 MP
Performance temperature: -10~60°C
Lens
FOV: 82°
35mm Format Equivalent: 28.6 mm @ f/2.8
Aperture: f/2.8–f/11
Shooting Range: 1 m to ∞
ISO Range
Video: 100~3200 (Auto)
Video: 100~6400 (Manual)
Photo: 100~3200 (Auto)
Photo: 100~12800 (Manual)
Shutter Speed
Electronic Shutter: 8 ~ 1/8000s
Digital Zoom
1 ~ 8x (Max. 3x lossless zoom)
Still Image Resolution
5472x3648 (3:2)
5472x3076 (16:9)
3840x2160 (16:9)
Still Image Format
JPEG / DNG (RAW)
Still Photography Modes
Single Shot
Burst shooting: 3/5 frames
Automatic Exposure Bracketing (AEB):
3/5 bracketed frames at 0.7 EV Bias
Timelapse:
   JPG: 2s/5s/7s/10s/20s/30s/60s
   DNG: 5s/7s/10s/20s/30s/60s
HyperLight: support (under 4K JPEG format)
Long Exposure: Max 8s
HDR imaging: (under 4K JPEG)
Video Resolution
6K 5472x3076 p30/p25/p24
5K 4800x2700 p60/p50/p48/p30/p25/p24
4K 3840x2160 p60/p50/p48/p30/p25/p24
2.7K 2720x1528 p120/p60/p50/p48/p30/p25/p24
1080P 1920x1080 p120/p60/p50/p48/p30/p25/p24
Video Format
MOV / MP4
Codecs
H.264 / H.265
Max Video Bitrate
120Mbps

Gimbal

Weight
0.23 lbs (107g)
Mechanical Range
Pitch: -135~45°
Roll: -45~45°
Yaw: ±100°
Controllable Range
Pitch: -90~0°
Yaw: -90~90°

Stabilization
3-Axis (Tilt, Roll, Pan)
Max Control Speed (Tilt)
300°/s
Angular Vibration Range
±0.005°

Aircraft

Takeoff Weight
2.6 lbs (1191 g)
Dimensions
Folded: 8.98 x 5.24 x 4.33 in (L x W x H)
(228 x 133 x 110 mm)
Unfolded: 16.69 x 13.94 x 4.33 in (L x W x H)
(424 x 354 x 110 mm)
Diagonal Distance
15.63 in (397 mm)
Max Ascent Speed
Standard mode: 11.18 mph (5 m/s)
Ludicrous mode: 17.89 mph (8 m/s)

Max Descent Speed
Standard mode: 6.71 mph (3 m/s)
Ludicrous mode: 8.94 mph (4 m/s)
Max Speed (near sea level, no wind)
Standard mode: 33.55 mph (15 m/s)
Ludicrous mode: 44.73 mph (20 m/s)
Max Service Ceiling Above Sea Level
22,965 ft (7000 m)
Max Flight Time (no wind)
40 minutes
Max Hovering Time (no wind)
35 minutes
Max Flight Distance (no wind)
15.53 miles (25 km)
Max Wind Resistance
Force 8 wind
Max Tilt Angle
Standard mode: 28°
Ludicrous mode: 33°
Max Angular Velocity
120°/second
Operating Temperature Range
14°F to 104°F (-10°C to 40°C)
Transmission Power (EIRP)

2.4~2.4835GHz
FCC/ISED: ≤27 dBm
SRRC/CE/MIC/RCM:≤20dBm

GNSS
GPS/GLONASS/VIO/ATTI
Hovering Accuracy Range
Vertical:
± 0.78 in (when vision positioning is active)
± 7.87 in (with GPS positioning)
Horizontal:
± 0.78 in (when vision positioning is active)
± 3.28 ft (with GPS positioning)

Internal Storage
8 GB
SD Storage
Standard: 32 GB
Max Micro SD Card Supported: 256 GB

Sensing System (Obstacle Avoidance)

Sensing System
Omnidirectional Obstacle Sensing
Forward
Precision Measurement Range: 0.5-20 m
Detectable Range: 0.5-40m
Effective Sensing Speed: <15m/s
FOV: Horizontal: 60°, Vertical: 80°
Backward
Precision Measurement Range: 0.5-16 m
Detectable Range: 0.5-32m
Effective Sensing Speed: <12m/s
FOV: Horizontal: 60°, Vertical: 80°
Upward
Precision Measurement Range: 0.5-12 m
Detectable Range: 0.5-24m
Effective Sensing Speed: <6m/s
FOV: Horizontal: 60°, Vertical: 50°
Downward
Precision Measurement Range: 0.5-11 m
Detectable Range: 0.5-22m
Effective Sensing Speed: <6m/s
FOV: Horizontal: 90°, Vertical: 70°
Sides
Precision Measurement Range: 0.5-12 m
Detectable Range: 0.5-24m
Effective Sensing Speed: <10m/s
FOV: Horizontal: 60°, Vertical: 50°
Operating Environment
Forward, Backward, Upward and Sides: Surface with clear pattern and adequate lighting (lux > 20)
Downward: Surface with clear pattern and adequate lighting (lux > 20)
Detects diffuse reflective surfaces (>20%) (walls, trees, people, etc.)

Remote Controller and Transmission

Working Frequency
2.4~2.4835GHz
Max Transmission Distance
FCC: 5.59 miles (9 km)
CE: 3.10 miles (5 km)
Operating Temperature Range
14°F to 104°F (-10°C to 40°C)
Transmission Power (EIRP)
2.4~2.4835GHz
FCC/ISED:≤27dBm
SRRC/CE/MIC/RCM:≤20dBm
Real-Time Transmission Quality
720p@30fps / 1080p@30fps
Max Bitrate of Real-time Transmission
40Mbps
Remote Controller Battery
5000 mAh
Weight
0.82 lbs (370g)
Operating Current/Voltage
1.7A @ 3.7V
Charging Temperature Range
32°F to 104°F (0 to 40°C)
Supported Mobile Device Size
Max Length: 3.30" (84mm)
Max Thickness: 0.51" (13mm)
Supported USB Port Types
Lightning, Micro USB (Type-B), USB-C
Operating Hours
3 hours
OLED Brightness
330 nit

Battery

| | |
| --- | --- |
| Capacity | 7100 mAh |
| Battery Type | LiPo 3S |
| Battery Energy | 82 Wh |
| Voltage | 11.55 V |
| Max Charging Voltage | 13.2 V |
| Charging Temperature Range | 41°F to 104°F (5°C to 40°C) |
| Max Charging Power | 92 W |
| Net Weight | 0.81 lbs (365g) |

What's Included?

- EVO II Pro Advanced Rugged Bundle -

EVO II Pro Aircraft (Include Gimbal & Cover)
Total 4 Batteries (1 pre-installed)
Total 5 Pairs Propellers (2 pairs pre-installed)
Hard Case
Charging Hub
32G U3 SD Card
Remote Controller
Battery Charger
RC Charger Cable
RC Connection cable (Micro Type B & Type C)
Limited 1-Year Autel Robotics Warranty

- EVO II Pro Rugged Bundle -

EVO II Pro Aircraft (Include Gimbal & Cover)
Total 2 Batteries (1 pre-installed)
Total 3 Pairs Propellers (2 pairs pre-installed)
Hard Case
32G U3 SD Card
Remote Controller
Battery Charger
RC Charger Cable
RC Connection Cable (Micro Type B & Type C)
Limited 1-Year Autel Robotics Warranty

Introducing: EVO 2 Series

Experience: Shot On EVO II Pro 6K Drone
Customer Reviews
05/04/2022
volodymyr h.

United States
Autel evo II pro combo
Great I get scared first because package was sent in two stages , but at the end really happy , receive everything on time ,really fast ,and hopping right now it's on duty , helping killing russian ********
04/19/2022
keith s.

United States
Eco 2 pro
Seems to be great quality haven't had a chance to fly it yet with the weather looking forward to it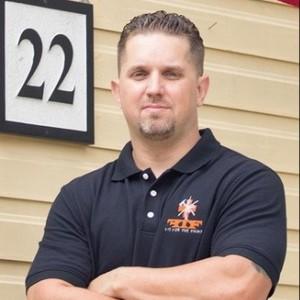 JB
04/16/2022
James B.

United States
Great product
Although I really want vertical format as an option on these units without editing footage.
08/14/2021
Rich M.

United States
Best drone I've owned!
The EVO II has been the best drone I've owned and used professionally over the last several years flying. I sold my Mavic 2 Pro to get this and have no regrets- it's better! The 6k quality when shooting log in h265 looks incredible, and compliments my Sony camera footage perfectly. The battery like is great. The drone is very stable in the air, and the size is just right - not too small and not too big. The micro sd ejects much easier than the Mavic. The drone is a bit quieter than my previous drones. Lots of features packed into this drone. Easily to launch, easy to fly, easy to land. Best thing about this drone is flight restrictions - but I still suggest flying with safety precautions.
08/11/2021
Mark S.

United States
Great Drone!
So far I have only flown it a couple of times in the neighborhood park.
07/26/2021
Tony G.

United States
Wonderful Buying Experience
Item was as described & shipped quickly. Would not hesitate to buy from AP again.