Autel Robotics EVO II Pro Fly More Combo 6K HDR Foldable Video Camera Drone Kit
$1,699.00
$2,449.00
saving
$750.00
Autel Robotics EVO II Pro Fly More Combo 6K HDR Foldable Video Camera Drone Kit
$1,699.00
$2,449.00
saving
$750.00
Only 1 left in stock - order soon
30-Day Return & Refund Service
Autelpilot Black Friday Sale
---
Best Price and Best Deal | Just Contact us
Description
SPECS
In the box
Australia Market Only, Order Now Get Extra 6 pairs Propellers in Free

Autel EVO II Pro Fly More Combo

The Autel EVO II Pro 6K Camera Drone Fly More Combo includes a complete EVO II Pro drone and fly more kit (2 batteries, 2 pairs of propellers, a charging hub and a shoulder bag). With the EVO II fly more kit, never again miss those beautiful landscapes!

Autel Robotics EVO II Pro is Autel's first foldable 6K adjustable aperture intelligent drone for professionals and senior UAV players. 1-inch CMOS sensor and f2.8-f11 changeable aperture provide top quality images and videos.

The camera of EVO II Pro delivers ISO ranges up to 6400 for video and up to 12,800 for photos. As for resolution, the 6K gimbal can achieve up to 5472 x 3076 in video and up to 5472 x 3648 in photos. The EVO II drone provides hi-end specifications and abilities well beyond videography and photography.

Excellent Photography/ Videography Performance

6K 20MP Interchangeable Camera w/ 1" Sensor

Autel EVO II Pro 6k drone featured an Ultra-HD camera with a 20-megapixel 1-inch sensor that captures an image with a resolution of up to 5472 x 3648, and records 6K/30p, 4K/60p, and FHD/120p at 120 Mbps. As with the EVO II camera, you can zoom (1-8x) while recording video.

F/2.8-F/11 Adjustable Aperture & Higher ISO

The EVO II Pro's advanced camera settings include an adjustable aperture range of f2.8 to f11 and a maximum ISO of 12,800 enabling the photographer to produce images of exceptional precision and sharpness.

10 Bit recording, H.265 Codec, and A-LOG Gamma Curve

10-bit allows the EVO II Pro drone to record up to 1 billion colors. The EVO II Pro retains rich detail in shadows and highlights, allowing greater flexibility in post-production.

Exceptional Low-light Photography and Hyper-lapse

With EVO II Pro, photos have never looked so good. Re-experience every moment with exceptional low-light photography and hyper-lapse capabilities made possible with our 1-inch sensor, and JPEG/RAW format is also supported.

Omnidirectional obstacle avoidance

The EVO II Pro foldable drone comes with 12-sensor omnidirectional obstacle avoidance controlled by a dual-core processor and AI machine learning, builds three-dimensional maps and path planning in real-time to provide protection in all directions.

Dynamic Track 2.0

The EVO II Pro drone can model the location and speed of targets simultaneously, predict their trajectory accurately, and track them continuously while identifying up to 64 objects at the same time including people, vehicles, and animals.

Superior Flight Performance

40 minutes of flight time

EVO II Pro Drone camera comes standard with a 7100mAh rechargeable battery, providing up to 40 minutes of flight time in forward motion and 35 minutes at a hover.

5.5 Miles Transmission Range

EVO II Pro has a control range of up to 5.5 miles(9KM). Not all users will ever need to travel this far, but a longer range means a strong signal. This control range helps to ensure you stay connected, even in crowded urban environments.

Maximum Flight Speed 45mph

With speeds of up to 45mph (20 m/s), the EVO II Pro arrives quickly and efficiently, and you can transmit HD footage back to the controller's 3.3" OLED screen in real-time from up to 5.6 miles away.

No Geo-Fencing

EVO II is still not programmed in no fly zones. Autel leaves that responsibility to the pilot to be aware of any rules and regulations in the area. Please fly legally.

Easy-to-fly With the Smart Flight System

No worries even if you are a green hand on drone. The EVO II Pro built-in smart flight system can automatically switch between two flight modes (GPS Mode and ATTI Mode) depending on GPS availability and flying conditions.

Also, features like Go Home, Failsafe, Landing Protection will help you become a master in a short time. Get one and find yourself that flying a drone is really easy!

What's In The Box

1 * EVO II Pro Drone
5 * Pairs Low-noise Propellers in Total (2 Pairs Pre-installed)
3 * Batteries in Total (1 Pre-installed)
1 * 32GB U3 Micro SD Card (Pre-installed)
1 * Charging Hub
1 * Travel Shoulder Bag
1 * Remote Controller
1 * Battery Charger
1 * RC Charging Cable
1 * RC Connection Cable (Micro Type B & Type C)

EVO II Pro Specs

Camera

Sensor
1" CMOS
Effective Pixels: 20 MP
Performance temperature: -10~60°C
Lens
FOV: 82°
35mm Format Equivalent: 28.6 mm @ f/2.8
Aperture: f/2.8–f/11
Shooting Range: 1 m to ∞
ISO Range
Video: 100~3200 (Auto)
Video: 100~6400 (Manual)
Photo: 100~3200 (Auto)
Photo: 100~12800 (Manual)
Shutter Speed
Electronic Shutter: 8 ~ 1/8000s
Digital Zoom
1 ~ 8x (Max. 3x lossless zoom)
Still Image Resolution
5472x3648 (3:2)
5472x3076 (16:9)
3840x2160 (16:9)
Still Image Format
JPEG / DNG (RAW)
Still Photography Modes
Single Shot
Burst shooting: 3/5 frames
Automatic Exposure Bracketing (AEB):
3/5 bracketed frames at 0.7 EV Bias
Timelapse:
   JPG: 2s/5s/7s/10s/20s/30s/60s
   DNG: 5s/7s/10s/20s/30s/60s
HyperLight: support (under 4K JPEG format)
Long Exposure: Max 8s
HDR imaging: (under 4K JPEG)
Video Resolution
6K 5472x3076 p30/p25/p24
5K 4800x2700 p60/p50/p48/p30/p25/p24
4K 3840x2160 p60/p50/p48/p30/p25/p24
2.7K 2720x1528 p120/p60/p50/p48/p30/p25/p24
1080P 1920x1080 p120/p60/p50/p48/p30/p25/p24
Video Format
MOV / MP4
Codecs
H.264 / H.265
Max Video Bitrate
120Mbps

Gimbal

Weight
0.23 lbs (107g)
Mechanical Range
Pitch: -135~45°
Roll: -45~45°
Yaw: ±100°
Controllable Range
Pitch: -90~0°
Yaw: -90~90°

Stabilization
3-Axis (Tilt, Roll, Pan)
Max Control Speed (Tilt)
300°/s
Angular Vibration Range
±0.005°

Aircraft

Takeoff Weight
2.6 lbs (1191 g)
Dimensions
Folded: 8.98 x 5.24 x 4.33 in (L x W x H)
(228 x 133 x 110 mm)
Unfolded: 16.69 x 13.94 x 4.33 in (L x W x H)
(424 x 354 x 110 mm)
Diagonal Distance
15.63 in (397 mm)
Max Ascent Speed
Standard mode: 11.18 mph (5 m/s)
Ludicrous mode: 17.89 mph (8 m/s)

Max Descent Speed
Standard mode: 6.71 mph (3 m/s)
Ludicrous mode: 8.94 mph (4 m/s)
Max Speed (near sea level, no wind)
Standard mode: 33.55 mph (15 m/s)
Ludicrous mode: 44.73 mph (20 m/s)
Max Service Ceiling Above Sea Level
22,965 ft (7000 m)
Max Flight Time (no wind)
40 minutes
Max Hovering Time (no wind)
35 minutes
Max Flight Distance (no wind)
15.53 miles (25 km)
Max Wind Resistance
Force 8 wind
Max Tilt Angle
Standard mode: 28°
Ludicrous mode: 33°
Max Angular Velocity
120°/second
Operating Temperature Range
14°F to 104°F (-10°C to 40°C)
Transmission Power (EIRP)

2.4~2.4835GHz
FCC/ISED: ≤27 dBm
SRRC/CE/MIC/RCM:≤20dBm

GNSS
GPS/GLONASS/VIO/ATTI
Hovering Accuracy Range
Vertical:
± 0.78 in (when vision positioning is active)
± 7.87 in (with GPS positioning)
Horizontal:
± 0.78 in (when vision positioning is active)
± 3.28 ft (with GPS positioning)

Internal Storage
8 GB
SD Storage
Standard: 32 GB
Max Micro SD Card Supported: 256 GB

Sensing System (Obstacle Avoidance)

Sensing System
Omnidirectional Obstacle Sensing
Forward
Precision Measurement Range: 0.5-20 m
Detectable Range: 0.5-40m
Effective Sensing Speed: <15m/s
FOV: Horizontal: 60°, Vertical: 80°
Backward
Precision Measurement Range: 0.5-16 m
Detectable Range: 0.5-32m
Effective Sensing Speed: <12m/s
FOV: Horizontal: 60°, Vertical: 80°
Upward
Precision Measurement Range: 0.5-12 m
Detectable Range: 0.5-24m
Effective Sensing Speed: <6m/s
FOV: Horizontal: 60°, Vertical: 50°
Downward
Precision Measurement Range: 0.5-11 m
Detectable Range: 0.5-22m
Effective Sensing Speed: <6m/s
FOV: Horizontal: 90°, Vertical: 70°
Sides
Precision Measurement Range: 0.5-12 m
Detectable Range: 0.5-24m
Effective Sensing Speed: <10m/s
FOV: Horizontal: 60°, Vertical: 50°
Operating Environment
Forward, Backward, Upward and Sides: Surface with clear pattern and adequate lighting (lux > 20)
Downward: Surface with clear pattern and adequate lighting (lux > 20)
Detects diffuse reflective surfaces (>20%) (walls, trees, people, etc.)

Remote Controller and Transmission

Working Frequency
2.4~2.4835GHz
Max Transmission Distance
FCC: 5.59 miles (9 km)
CE: 3.10 miles (5 km)
Operating Temperature Range
14°F to 104°F (-10°C to 40°C)
Transmission Power (EIRP)
2.4~2.4835GHz
FCC/ISED:≤27dBm
SRRC/CE/MIC/RCM:≤20dBm
Real-Time Transmission Quality
720p@30fps / 1080p@30fps
Max Bitrate of Real-time Transmission
40Mbps
Remote Controller Battery
5000 mAh
Weight
0.82 lbs (370g)
Operating Current/Voltage
1.7A @ 3.7V
Charging Temperature Range
32°F to 104°F (0 to 40°C)
Supported Mobile Device Size
Max Length: 3.30" (84mm)
Max Thickness: 0.51" (13mm)
Supported USB Port Types
Lightning, Micro USB (Type-B), USB-C
Operating Hours
3 hours
OLED Brightness
330 nit

Battery

| | |
| --- | --- |
| Capacity | 7100 mAh |
| Battery Type | LiPo 3S |
| Battery Energy | 82 Wh |
| Voltage | 11.55 V |
| Max Charging Voltage | 13.2 V |
| Charging Temperature Range | 41°F to 104°F (5°C to 40°C) |
| Max Charging Power | 92 W |
| Net Weight | 0.81 lbs (365g) |

What's Included?

1 * EVO II Pro Drone

5 * Pairs Low-noise Propellers in Total (2 Pairs Pre-installed)

3 * Batteries in Total (1 Pre-installed)

1 * 32GB U3 Micro SD Card (Pre-installed)

1 * Charging Hub

1 * Travel Shoulder Bag

1 * Remote Controller

1 * Battery Charger

1 * RC Charging Cable

1 * RC Connection Cable (Micro Type B & Type C)
Customer Reviews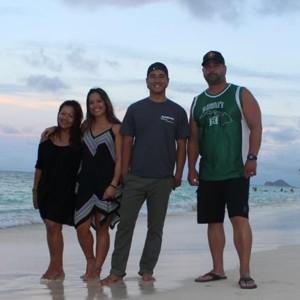 T
10/21/2021
Tristan

United States
Autel 6k
The bag was too small. Hard to fit everything in. I don't like remote control. I press the A B buttons randomly during flight because they are right under my fingers. I didn't receive a flight cable for my iPhone. Figured spending 2k… I'd get everything I need. Regarding the drone flying….. it flys amazing and I trust it. Looks good and flys good
09/30/2021
Michael S.

United States
Great Drone
I love flying this drone. Long flight time camera works extremely well.
08/26/2021
Leslie R.

United States
First professional drone
I love this drone. I was torn between this and the dji Mavic pro 2. I'm so glad I went with the Autel! It Flys like a dream, it's user friendly and it's got some weight behind it so it handles wind wonderfully! It's been the perfect choice for my business.
07/26/2021
Kevin Y.

United States
Amazing Drone and Shipping!!!
Best drone I've ever purchased
07/26/2021
Paul C.

United States
Got it !
So far so good haven't had the opportunity to fly a lot but my test went well I will be hopefully doing significantly more flying week of 07/25
05/05/2021
Landon E.

United States
Great Drone!
The Autel EVO II Pro 6K has been a great Drone so far. The controls are intuitive and smooth and video quality is excellent. I am very pleased with my purchase.