Mark your calendars, as Autel Robotics has officially confirmed a new product launch event set for September 28. The drone manufacturer will be introducing two new products next week: The sub-250-gram beginner's drone Autel Nano, and the Autel EVO Lite that is aimed at professional content creators, aka the main target market of DJI Air 2S.
Autel EVO Nano
Weighing 249 g and featuring three-way obstacle avoidance, this entry-level drone from Autel will shoot video in 4K and have an image transmission range of 6.2 miles. Depending on the model you choose, you get two different image sensor sizes: ½-inch or 1/1.28-inch. The color options are even broader; you get to choose from Autel Orange, Arctic White, Deep Space Gray, and Blazing Red. The maximum flight time is 30 minutes.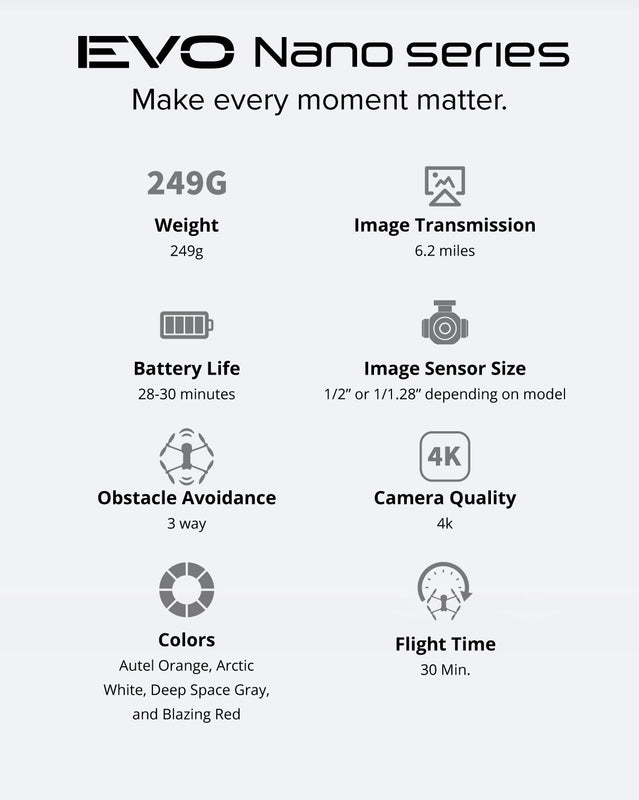 Autel EVO Lite
Here also, the image sensor size depends on the model you zero in on: 1/1.28-inch or 1-inch. Apart from that, many features are the same as the Nano: 4K video, 30 minutes of flight time, three-way obstacle avoidance, and a 6.2 miles transmission range. The EVO Lite weighs 820 g and will be made available in three colors: Autel Orange, Arctic White, and Deep Space Gray.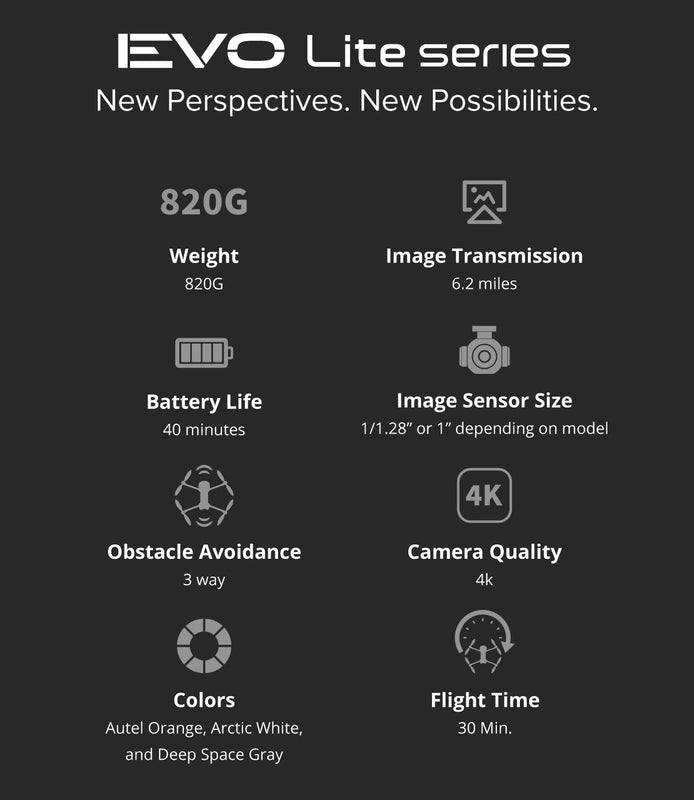 For more info, watch this space on September 28!