While drones continue to get much smaller, more powerful, and have better payload options, one thing that will stay the same is its ability to quickly reach a vantage point where humans cannot easily get access to. This remote controlled or even autonomous flying platforms can be used to make people's jobs easier and more efficient through better information gathering and surveying. Firefighter Drones are sent to fire locations as scouts, using cameras with thermal imaging technology to help first responders in their rescue efforts.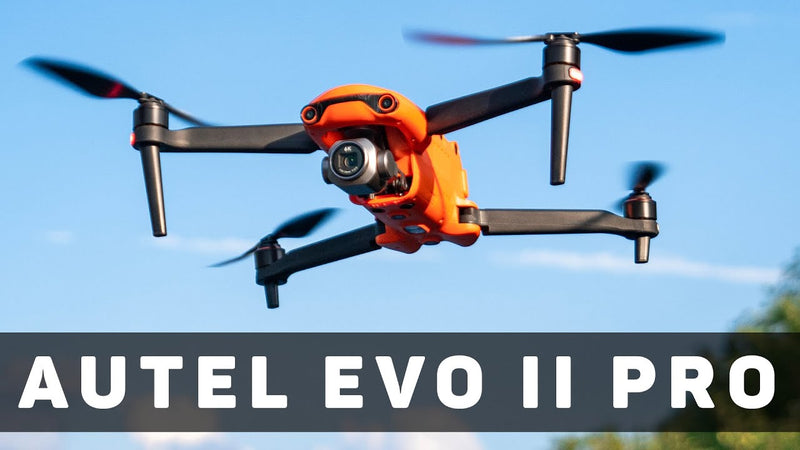 Recommended product - Autel Robotics EVO II Pro Drone
With a foldable the portable body
EVO II only takes 10s from start-up to take-off, shortening fire information collecting time and buying every second to save lives. Autel EVO II Providing up to 40min of flight time in forward motion to up to 9km away and 35min at a hover. Real-time transmission of aerial images to the command center to assist efficient decision-making and scientific layout.
Omni-directional Obstacle Avoidance + Dynamic Track 2.0
EVO II foldable drone comes with 12 optical sensors controlled by a dual-core processor and AI machine learning, creates omni-directional protection at all important directions. It begins detecting potential hazards at up to 30 meters away and let EVO II accurately control the speed of the drone to avoid a collision. Or you can full control the drone with the 2 sonar sensors providing more information on the environment.
In cases where the fire area is large, such as large warehouses, factories, buildings, forests, etc. it's difficult for firefighters to locate the center of the fire source.
6k Camera Drone & 1-inch sensor & Adjustable aperture 
EVO II Pro 6k drone featured Ultra-HD camera with a 1-inch sensor: Takes photos with a resolution of up to 5472 x 3648, and records 5.5K video at 60 fps or 4K video at 120 fps, with a bit rate of up to 120 Mbps. The lens aperture is adjustable within the range of f/2.8 to f/11. In cases conventional ground photography can accurately cover the affected area and the scene it captures is incomplete.
With the further development of UAV technology and its increasing maturity in the use of firefighting forces, it will certainly play an increasingly important role in the process of fighting various types of disasters. Departments at all levels, especially the fire brigade, should be fully aware of the important role of drones in fire fighting and rescue, and gradually equipped with drones and actively play a role in better completing all kinds of fire fighting and rescue and disaster relief tasks.