Autel Robotics has announced its smallest and lightest drones yet. Weighing only 249g, Autel EVO Nano drone series provides three-way obstacle avoidance with binocular vision sensors. It comes in two options: the Nano, which features a 1/2-inch CMOS camera sensor, and the Nano+, which is equipped with a 1/1.28-inch CMOS sensor. The maximum flight time is 28 minutes.
Four color options are available: the classic Autel Orange, Blazing Red, Deep Space Gray, and Arctic White.
EVO Nano+ specs
EVO Nano+ is packed with a 1/1.28-inch (0.8-inch) CMOS sensor capable of capturing 50 MP photos. A RYYB color filter (transmitting about 40% or more light) array design and a large aperture of f/1.9 reduce noise and deliver great results, even in low-light conditions. A PDAF + CDAF autofocus system allows subject tracking with incredible precision.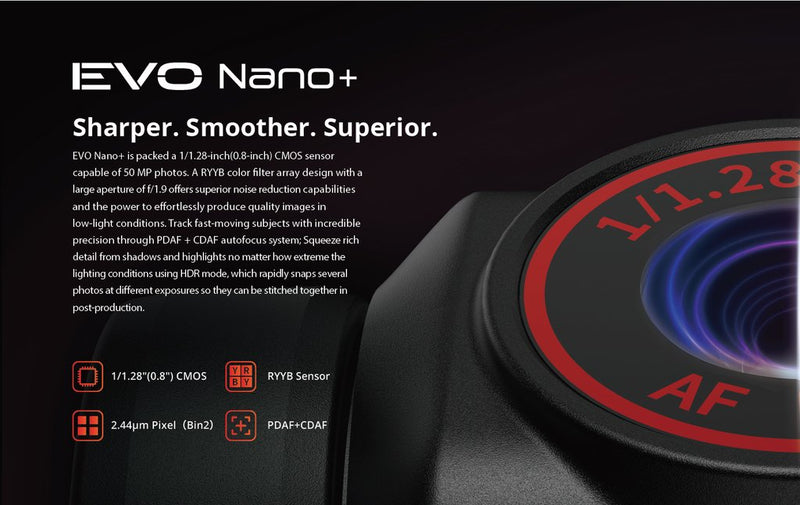 EVO Nano specs
Equipped with a ½-inch sensor, the Autel EVO Nano can take 48MP stills and record ultra-sharp 4K/30fps video. Paired with a three-axis mechanical gimbal to prevent vibration, the Nano is designed to ensure smooth footage, no matter how rough the conditions.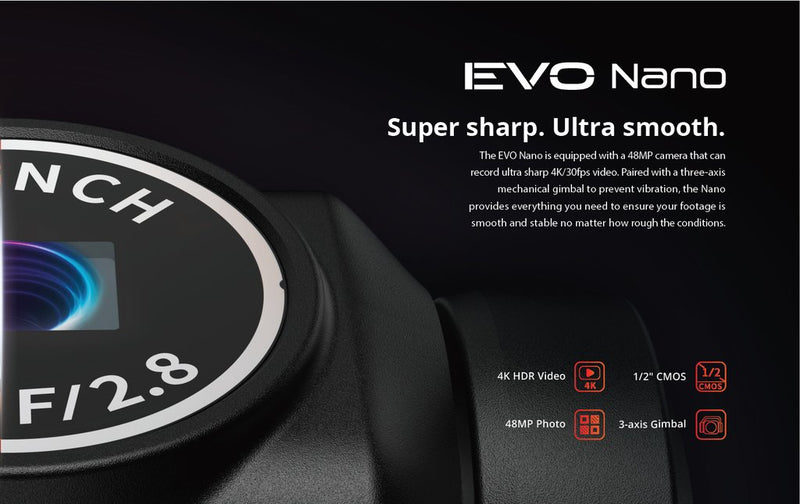 SkyPortrait cinematic shots
EVO Nano Drone support four automatic shooting modes: flock, rocket, fade away, and orbit. You can use the Autel Sky app to add a soundtrack and filters to your video or use the pre-saved templates for quick and easy movie-making.

Then there's the HDR mode, which rapidly snaps several photos at different exposures and stitches them together in post-production to squeeze details from shadows and highlights, no matter the lighting conditions.
Transmission range
Autel says the drones use its strongest image transmission system yet, SkyLink, to provide a transmission range of 6.2 miles at 2.7K/30fps.

EVO Nano and EVO Nano+ availability, The drones are expected to hit the market by end of October 2021.