In recent years, drones have revolutionized the agriculture sector. Today, drones can be used to inspect and analyze with aerial imaging, leading to better information and more insightful data-driven decisions.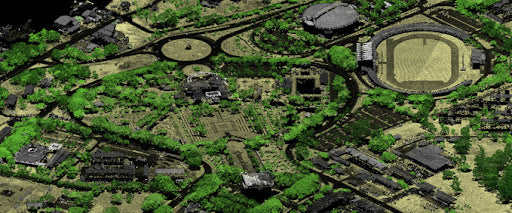 In remote sensing, a drone captures several images of a site with a certain degree of overlap between two images. The images are then stitched together to form a larger, highly detailed image, also known as an orthophoto. You can then make accurate measurements on this orthophoto, create elevation models and textured 3D models. Through multiple overlapping photographs, photogrammetry can deduce the depth of individual features on the images.
So, there are two basic equipment requirements for photogrammetry. A drone with a high-resolution camera, and aerial image processing software like EVO II 8k Drone to stitch together all the captured images.
8K HDR PHOTOGRAPHY
EVO II uses Sony 1/2" CMOS sensor which makes it the FIRST 8K foldable drone in the world. It provides you the highest quality video and photography: recording in resolutions up to 7680*4320, 8K resolution-life in 33 Million Pixels. 16 times more pixels compared to HD and 4 times compared to 4k. 8k video can capture far more details and present high definition instant picture.
360° OBSTACLE AVOIDANCE
Equipped with 19 group of sensors, including 12 visual sensors, the main camera, ultrasound, IMUs and other sensors, i.e Omnidirectional Binocular Sensing System, Autel EVO II 8k drone enables the building of three-dimensional maps and path planning in real time. so it can avoid the surrounding obstacles perfectly and make your flight without worries.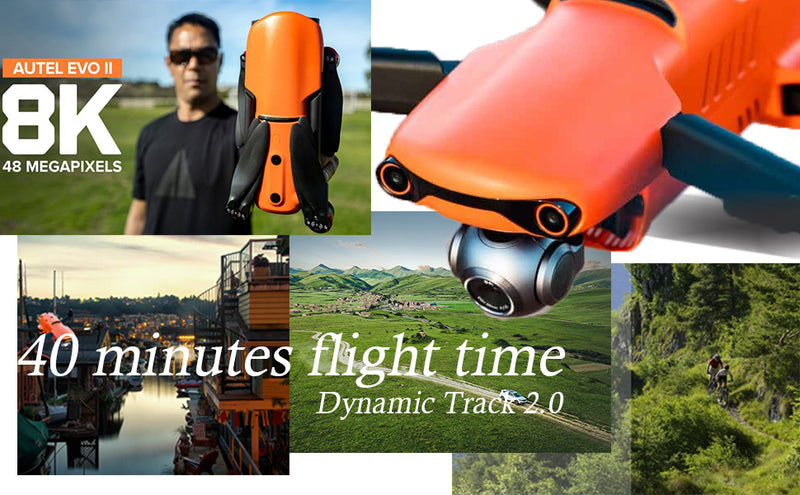 INTELLIGENT FLIGHT MODES
Viewpoint allows the user to send the aircraft to a selected destination by touching a point on the screen. Featured with the same waypoints function as EVO to program autonomous flight routes. EVO II can even save multiple waypoint missions making it easy for surveying.
LIVE CONTROLLER VIDEO FEED
Control almost all aspects of your mission right off the 3.3 inch OLED screen with a battery life of 4 hours. No need for a mobile device and no account necessary.
The EVO Ⅱ delivers not only advanced features like obstacle avoidance and intelligent flight modes, but also high-tech muscle that brings home a top speed of 44 mph, up to 35-minute hover time, 40-minute flight time and an operating distance of 9 km (5.6 miles). In-flight performance, however, is just the start.
The process of mapping or measuring crops with a drone is relatively simple. Autel Drones are equipped with flight planning software that allows the user to map around the area he needs to cover. The software then automatically maps the flight path and, in some cases, even prepares it for camera shots. As the drone flies, it automatically takes pictures using onboard sensors and a built-in camera, and uses GPS to determine when to take each picture.

Don't struggle with inefficient, expensive manned operations any longer. Bring your agricultural operation into the modern age with intelligent, UAVs from Autel EVO II Series Drone.