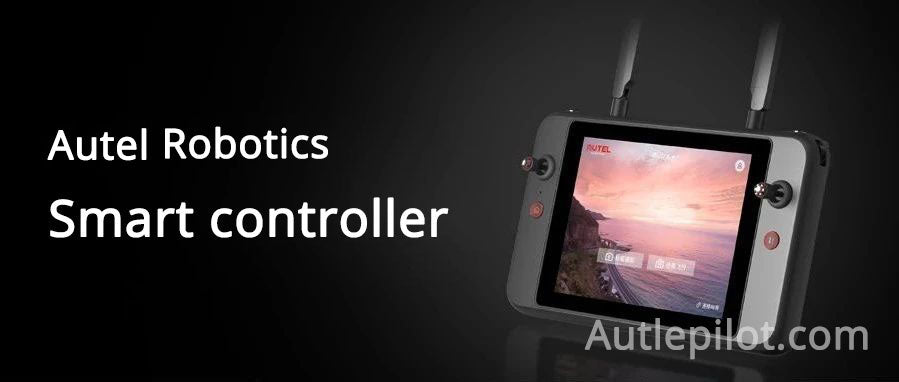 A few days ago, Autel Robotics released its new smart controller that compatible with EVO 2 series drones. Improving your fly experience to a new level with the new controller.
Taking a look at the Autel smart controller, we can see it features a fairly large touch-screen, Autel official advertises it equipped with a 7.9" retina 2K resolutions display. The joystick located on either side of the controller. There is a return-to-home button on the left side and one button on the right side likely a pause button.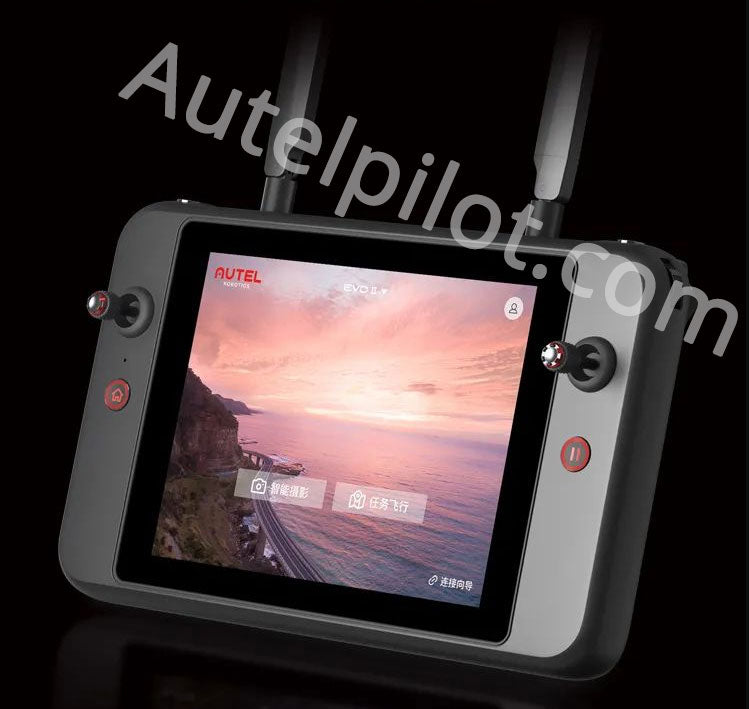 2000nit ultra-bright display
The Autel Smart Controller has a built-in 7.9-inch 2K screen, providing an ultra-bright display to keep your live feed easily viewable, even in direct sunlight.
4.5 hours Long-Lasting Battery Life
Autel Smart Controller for EVO II drones featured a 5800mAh lithium-ion battery, which supports 2 hours Quick Charging and can work continuously for up to 4.5 hours. Fully enhances the aerial photography experience.
Reliable in More Environments
Autel Smart Controller is capable of stable operation in temperatures ranging from -20°C to 40°C, giving you a reliable HD connection with your drone in more places.
Exynos 8895 Octa-core processor
Powered by Samsung Exynos 8895 Octa-core processor, the Autel Smart Controller supports play 4K video at 60fps with H.264 or 4K video at 30fps with H.265 smoothly.
128GB Internal Storage
Built-in 128G large storage, the Autel Smart Controller can easily backup aerial footage, no worries about storage.
Customized System
The Autel Smart Remote Controller's customized Android system optimized Autel Explorer App gives you freedom from the restraints of conventional mobile devices to ensure faster, focused aerial creation. The Smart Controller also supports install third-party APP and can create your own exclusive operating platform.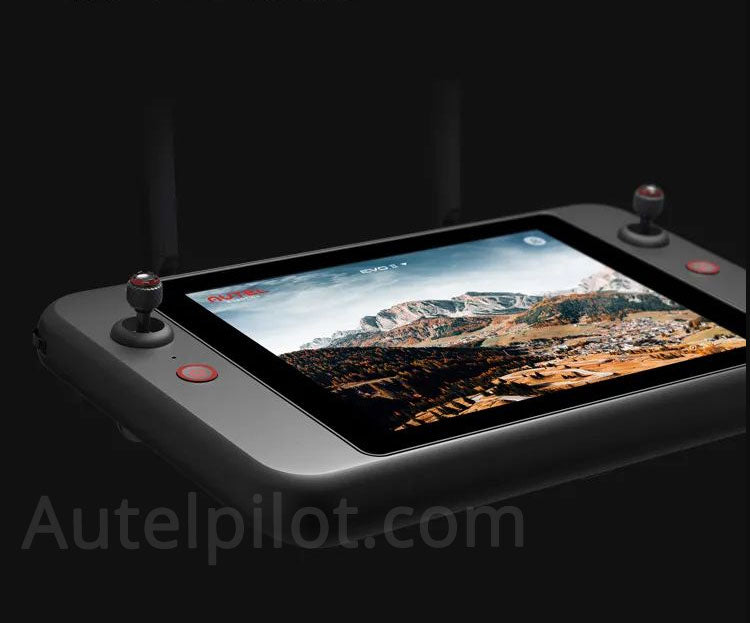 7.9" 2048x1536 Retina Ultra-Bright Display
The Autel Smart Controller features a visually stunning 7.9-inch Retina display with original color display technology that offers ultra-high resolutions up to 2048x1536 and a maximum brightness of 2000nit which is 4x brighter than conventional smart device screens. It is still clearly visible even in direct sunlight and is anti-glare outdoors.
13KM HD Transmission
Autel Smart Controller is based on Autel full-HD video transmission technology, and the distance of transmission is as far as 13KM.
Light and Portable Design
The Autel EVO II Smart Controller only weighs 1150g. And featuring an integrated design with detachable control sticks, the Smart Controller is also portable enough to bring with you anywhere.
Built-in HDMI and USB port
The Autel Smart Controller built with an HDMI port and a USB port. It can also playback video through the HDMI output port and add 4G/5G modules through the USB port.