Autel Robotics EVO 2 Series Drone Live Deck Video Feeder with Transmitting 1080P 60FPS 4Hours HDMI, Ethernet, USB Output (2021 Newest Ver.) A situational awareness tool for your Evo and Evo II series drones.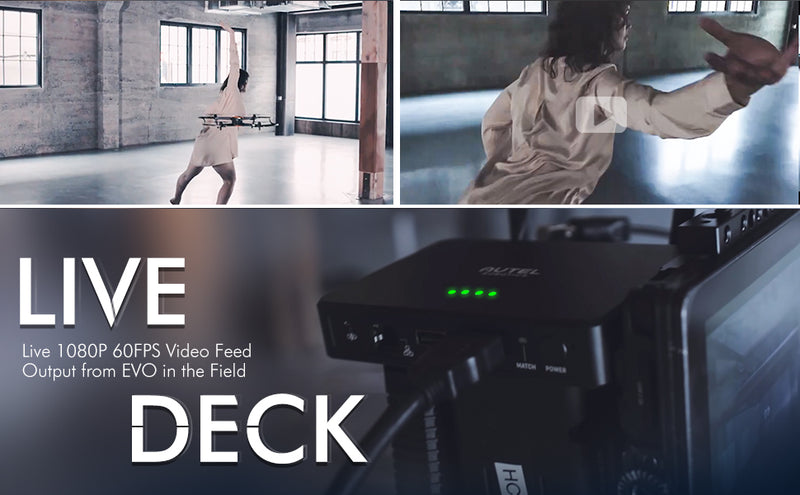 Live Deck Feature:
Monitor your EVO's streaming video footage in real time with the Live Deck for EVO Drones from Autel Robotics. Normally a drone's streaming camera footage is displayed in FPV goggles or on the pilot's controller display, but with the Live Deck, you can display that footage on a Windows or Mac computer, smartphone, or over your local network.
With the press of a button, the Live Deck is engineered to pair with your EVO drone. To view the footage, just plug in a monitoring device (not included) into the available HDMI, USB, or Ethernet ports. Video is displayed at full HD 1080p/60 fps resolution from up to 4.4 miles away thanks to two built-in receiving antennas.
The Autel Robotics Live Deck is a video output accessory for use with EVO and EVO II series. Quickly pair any existing EVO or EVO II with a single button to gain access to multiple video outputs such as HDMI, USB, and Ethernet.
Intended for use in the field, Live Deck is also drop and shock resistant. Live Deck provides a compact and portable solution for anyone requiring better situational awareness on a job site, rescue operation or commercial shoot.