Autel Evo 2 drone is an absolute tremendous feat of engineering, elegant design and new innovative technology from Autel Robotics.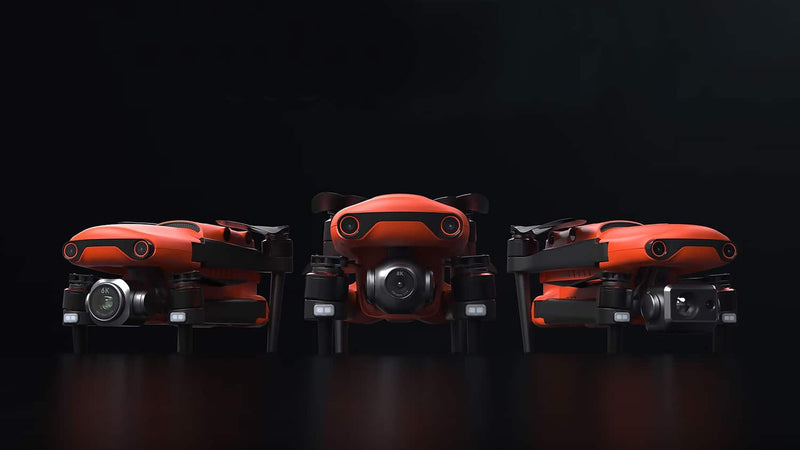 What is the Autel Evo 2 Flight Time?
The Autel Evo flight time of 40 minutes, which is exceptional.

What Is the Autel Evo 2 Hovering Time?
The Autel Evo 2 hover time is 35 minutes without wind.

What is the Autel Evo 2 Weight?
The Evo 2 takeoff weight 39.75 ounces (1127 grams) up to 42.04 ounces (1192 grams) depending on the model with the Evo 2 Dual (8k Camera / FLIR Boson thermal camera) being the heavier.

Can The Autel Evo 2 Fly In Windy Conditions
The Autel Evo 2 can fly in Level 8 wind conditions on the Beaufort Scale, which is a fresh gale. Beaufort Level 8 scale is winds up to 46 mph (74 km/h). This is tremendous comparing to other drones of this size, weight and price.

What Is The Autel Evo 2 Size?
The Autel Evo 2 size is 15.63 inches (397 mm) unfolded. It is slightly bigger than the Mavic 2, which has a diagonal size of 13.94 inches (354 mm).

What Is The Autel Evo Price?
Below are the best Autel Evo 2 deals available;

Autel Evo 2 (8k Camera) is USD 1.495.00
Autel Evo 2 Pro USD 1,795.00
Autel Evo 2 Dual (8k plus FLIR Thermal)
You can contact Autel here regarding prices for the Autel Evo 2 DUAL quadcopter.

Are There Autel Evo 2 Bundles Available?
At present there are no Autel Evo 2 bundles available. The Autel Evo is in production and will ship soon. Then we should see Autel Evo 2 bundles becoming available.
How Fast Can Autel Evo 2 Fly?
The Autel Evo 2 has a maximum speed of 45 mph (72.42 km/h).

Autel 2 Flight Range Distance
The Autel Evo 2 has a 5.5 mile flight distance (9 km range).

Note: it is never good to fly any drone to the limits of its range, distance or height. There is always a good chance that you will lose sight of your drone and also transmission to your drone.

What Is The Autel Evo Max Height Limit?
The Autel Evo 2 max height is 4.35 mile (7 km) above sea level.

Is The Autel Evo 2 Waterproof?
The Autel Evo 2 is not waterproof.

How To Fly The Autel Evo 2?
You fly the Autel Evo 2 using the dedicated remote controller with 3.3 inch (83.82 mm) built in screen.
However, the best way to fly the Autel Evo 2 is to attach your smartphone to the remote controller. Your Smartphone will have the Autel Explorer app installed on it.
What Can The Autel Evo 2 Be Used For?
Autel Evo 2 series is a highly advanced professional quadcopter with exceptional flight stability, excellent camera options for a multitude of sectors.
Autel Evo 2 drone can be used to photograph wildlife, scenery, videos for marketing of hotels, resorts and homes. Because of it's high resolution camera, it is perfect for site surveying. The Evo 2 flies fast and can be used to film sports events. It can still 48 megapixel stills, so it is ideal for creating 3D maps of building and structures.

Autel Evo 2 Dual drone has an 8k camera along with a FLIR Boson thermal camera so it can be used by fire fighters or in search and rescue missions.

There really is a huge variety of uses for drones. You can read all about these in our article entitled the best uses for drones.
Source: https://www.autelpilot.com/blogs/faq/about-autel-evo-2-questions